Solar PV Panels by Green-First for Namibia and Angola
Green-First Technologies inc. in collaboration with international manufacturing firms now offers custom solar PV panels of Grade A quality for sale in Namibia for a highly competitive price for all installers. The Angolan market is accessible through Namibian cross border shipping upon request. We currently stock 90W, 135W, 150W polycrystalline panels in 36 cell (12V system) configurations and the 260W 60-cell (24V system) polycrystalline type.
Pricing
The following pricing table includes all Value Added Tax VAT charges. The price you see is the price you pay. We deliver products upon proof of payment via bank deposit verification. Delivery is free within the Oshakati and Ongwediva boundaries, for any order of 5 pcs or more. For distances beyond Oshakati and Ongwediva, you must arrange the transportation, and the products are only released upon proof of payment except for those clients who have an approved credit account with Gems Field Private School CC.
| WATTS | CELLS | Vmax | Imax | LxW mm | N$/watt | N$ /pc |
| --- | --- | --- | --- | --- | --- | --- |
| 90 | 36 | 17.5 V | 5.143 A | 1200 X 540 | 10.00 | 900.00 |
| 135 | 36 | 18.0 V | 7.5 A | 1335 X 660 | 10.00 | 1350.00 |
| 150 | 36 | 18.0 | 8.5 A | 1480 X 670 | 10.00 | 1500.00 |
| 260 | 60 | 32.05 V | 8.1 A | 1649 X 992 | 9.60 | 2496.00 |
Contact us at
info@green-first.com
Ph: (+264) 65-238440 or mobile +264 81-8006995
260 watt PV module
260W polycrystalline construction
60 cell
150 watt PV module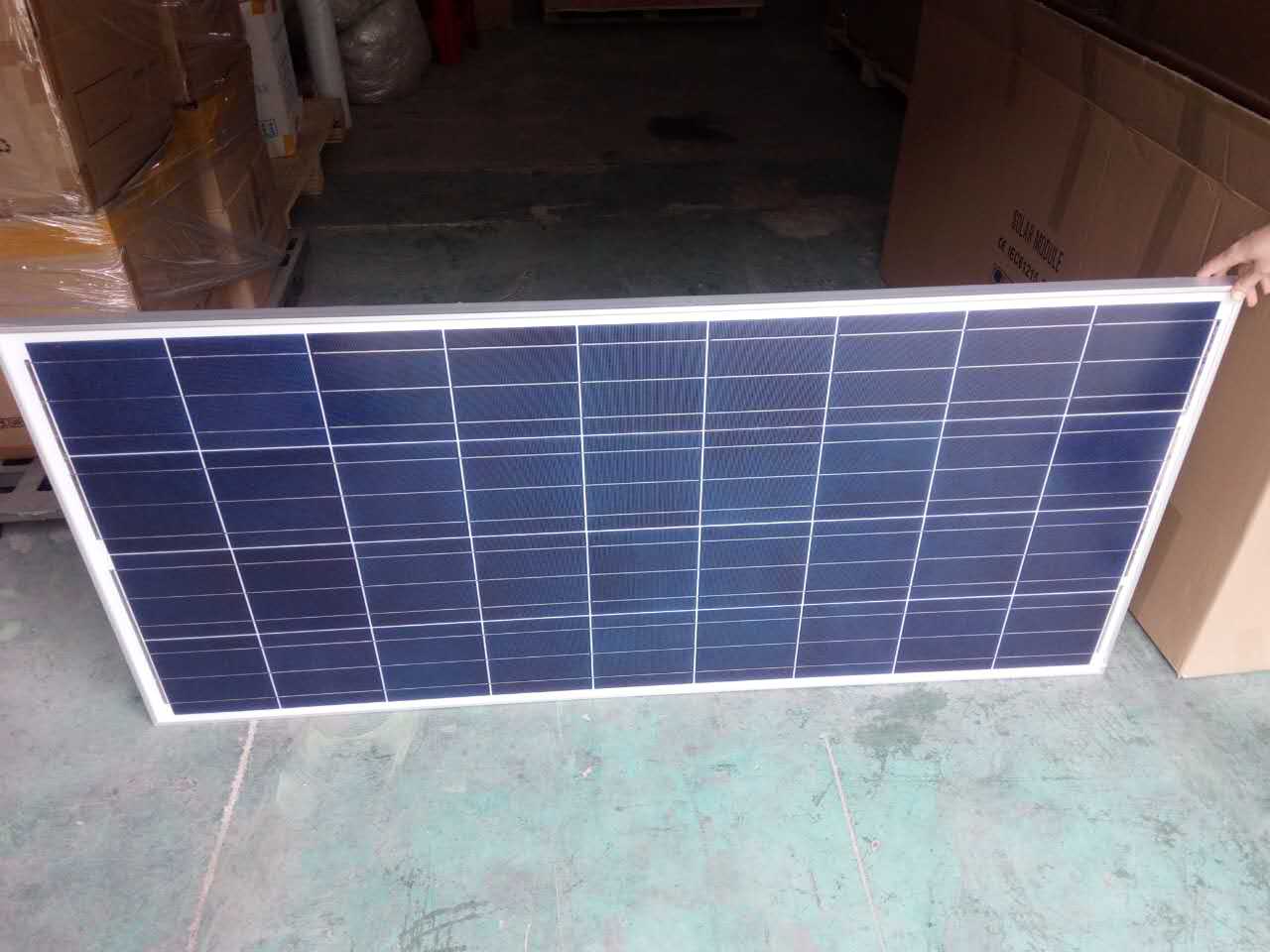 150W polycrystalline construction
36 cell
135 watt PV module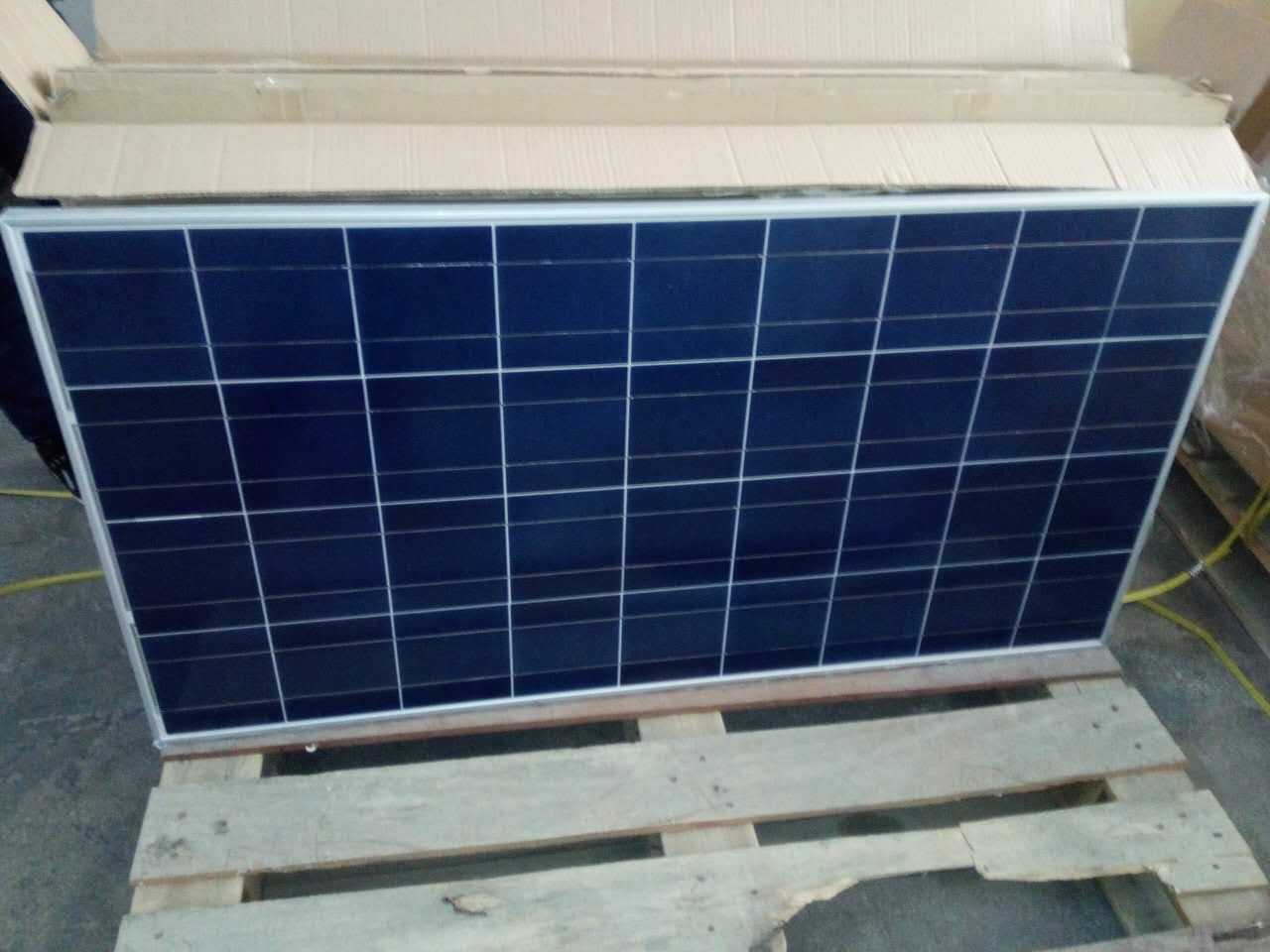 135W polycrystalline construction
36 cell
90 watt PV module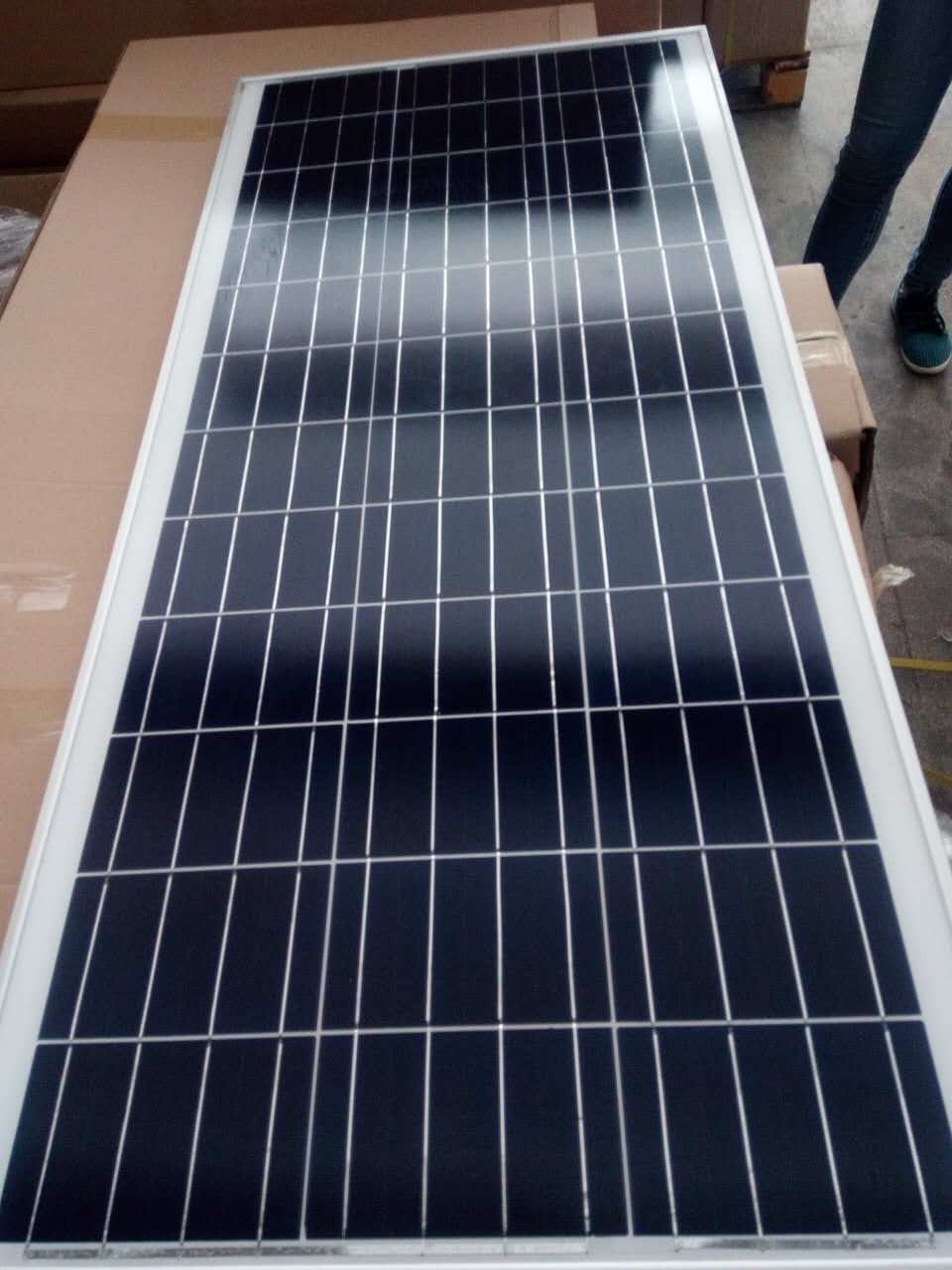 90W polycrystalline construction
36 cell